Manchester Teaching Opportunities are Available now
Are you looking for teaching roles in Greater Manchester schools or already working with an agency but not getting the rate that you want?
Aspire People are offering the competitive pay rates to candidates that register with us for local work in schools. Whether you are looking for a short term or long term vacancy, we are confident that we will be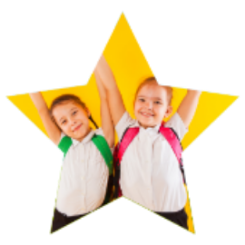 able to find you the perfect roles to suit your needs!
Teaching Assistants- Upto £85 Per day
Teachers- Upto £165 Per day
Cover Supervisors- Upto £100 Per day
​
Our Manchester Consultants
Whether you are looking for work in Primary, Secondary, SEN or OTS our consultant are able to help you find your new role.
Get in touch with our consultants now:
Max Howard (Manchester Primary Consultant) - 07811 077 141 / Max.Howard@aspirepeople.co.uk

Yasmin Desouza (Manchester Primary Consultant) - 07455 285 042 / Yasmin@aspirepeople.co.uk

Conal Powell (Manchester Secondary Consultant) - 07769 159 488 / Conal@aspirepeople.co.uk

Kate Littlefield (Manchester OTS Consultant) - 07977 097 320 / Kate.Littlefield@aspirepeople.co.uk

Natalie Dobbin (Manchester Recrutiment Consultant) - 0161 552 7681 / Natalie.Dobbin@aspirepeople.co.uk
​Get in touch with us
Fill out your details in our enquiry form and we will be in touch with you.
You can also get in touch with us on 0330 221 1226 or email info@aspirepeople.co.uk
​
​
Walsall, United Kingdom
​Walsall is a small town located 8 miles north-west of Birmingham, 6 miles east of Wolverhampton and 9 miles from Lichfield. Although Walsall is only small it holds 100 Primary schools and 30 Secondary schools, due to it holding such a wide variety of schools and being located so central and close to other popular areas it is a great location to live in.
Aspire People's Presence in Walsall
When Aspire People opened in 2004 Walsall was one of the first areas we worked with due to it being only 8 miles away from our head office in Sutton Coldfield. Meaning we have built relationships with schools all throughout the area over the years. Our Primary consultant Emma Allen has been working closely with schools in the area for 6 years now ensuring we supply the best staff into schools. Secondary consultant Katy Manison has been supplying staff to schools throughout the Walsall area for 6 years ensuring the best teachers, teaching assistants and many other educators
supplied in the area.
Our Registration Process
Our candidates and clients love our application process, they tell us that it is fast and efficient. We are able to get so much work for teaching and support staff because clients trust that every candidate placed in to their establishment is vetted to the highest quality. When you register with Aspire People, you will be contacted by a member of our friendly team who will conduct a telephone interview with you, which will be followed up with a face to face interview and induction to Aspire People. To find out more about our compliance process click here.
There are currently no jobs here!