Manchester Teaching Opportunities are Available now
Are you looking for teaching roles in Greater Manchester schools or already working with an agency but not getting the rate that you want?
Aspire People are offering the competitive pay rates to candidates that register with us for local work in schools. Whether you are looking for a short term or long term vacancy, we are confident that we will be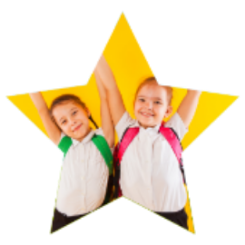 able to find you the perfect roles to suit your needs!
Teaching Assistants- Upto £85 Per day
Teachers- Upto £165 Per day
Cover Supervisors- Upto £100 Per day
​
Our Manchester Consultants
Whether you are looking for work in Primary, Secondary, SEN or OTS our consultant are able to help you find your new role.
Get in touch with our consultants now:
Max Howard (Manchester Primary Consultant) - 07811 077 141 / Max.Howard@aspirepeople.co.uk

Yasmin Desouza (Manchester Primary Consultant) - 07455 285 042 / Yasmin@aspirepeople.co.uk

Conal Powell (Manchester Secondary Consultant) - 07769 159 488 / Conal@aspirepeople.co.uk

Kate Littlefield (Manchester OTS Consultant) - 07977 097 320 / Kate.Littlefield@aspirepeople.co.uk

Natalie Dobbin (Manchester Recrutiment Consultant) - 0161 552 7681 / Natalie.Dobbin@aspirepeople.co.uk
​Get in touch with us
Fill out your details in our enquiry form and we will be in touch with you.
You can also get in touch with us on 0330 221 1226 or email info@aspirepeople.co.uk
​
​